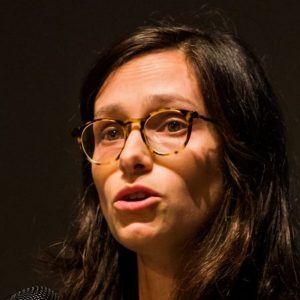 Biographical Note | Pedagogical Experience
Graduated in Law from the Universidade do Porto (2011) and holds a Master's in Legal-Political Sciences from the Universidade de Coimbra Law School (2014). She has a PhD in Law at the Universidade NOVA de Lisboa and has a research scholarship from the Fundação para a Ciência e Tecnologia. She is also an Assistant Professor at the Universidade Lusófona de Lisboa School of Law and Chief Privacy Officer at FUTURA – Law & Tech.
In 2015, she won the research category of the European prize António Sousa Franco with the work "Understanding the judicial activism of the CJEU. The 'explanation' of Ronald Dworkin", presented in the discipline of Theory of Law on the PhD course.
Master (2nd Cycle):
Data Protection and Management Law
Students Assistance Service:
Thursday from 5:30 p.m. to 7:00 p.m. (registration by email)