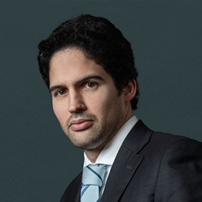 António Pedro Pinto Monteiro
Biographical Note | Pedagogical Experience
António Pedro Pinto Monteiro holds a PhD in Procedural Law from NOVA School of Law, as well as a post-graduation in arbitration.
He is invited Professor at Nova School of Law and Associate Professor at Universidade Autónoma de Lisboa (UAL).
Author of several books and scientific articles; editor of the APA's Review of Arbitration (Portuguese Arbitration Association); regularly participates as a lecturer, speaker and moderator at several events in Portugal and abroad.
Lawyer and independent arbitrator; member of Instituto Português de Processo Civil (IPPC), APA and CBAr; he has been recognized by Who's Who Legal and Global Arbitration Review as a "Future Leader" in Arbitration.
His full c vis available at: