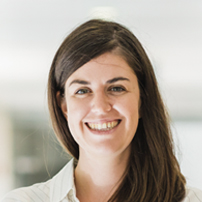 Biographical Note
|
Pedagogical Experience
|
Main Publications
|
Research Areas
Athina Sachoulidou is an Assistant Professor in Criminal Law at the NOVA School of Law and Deputy Director of CEDIS (Centre for Research and Development in Law and Society). She graduated in Law (2011) and holds a Master in Medical and Bioethical Law (2014) from the Aristotelian University of Thessaloniki (Greece). She also holds a Master in German Law (2015) and a PhD in Financial and Corporate Criminal Law (2018) from the University of Heidelberg (Germany). Before joining the faculty of the NOVA School of Law, Athina Sachoulidou was a researcher at the Max Weber Program at the European University Institute (Florence, Italy).
Her academic research has focused on doctrinal approaches to criminal responsibility and punishment of legal persons and on issues related to medical criminal responsibility in various contexts.
Currently, she is focusing on the intersection of criminal justice with new technologies, such as large data storage technologies used for law enforcement.
During her doctoral studies she received the DAAD (German Academic Exchange Service) award for outstanding international students and doctoral candidates. Her PhD thesis 'Corporate liability and punishment in criminal law and interdisciplinary discourse' was published by Mohr Siebeck and received the Ruprecht-Karls award for outstanding research work.
Bachelor's degree (1st Cycle)
International Criminal Law

Special Crimes

International Humanitarian Law
Master's degree (2nd Cycle)
Cybersecurity

Criminal Law

Criminal Procedural Law
Athina Sachoulidou, "Corporate Liability and Punishment. A Criminal Law and Interdisciplinary Discourse" [in German], Mohr Siebeck, 

2019

, Webpage: 

https://www.mohrsiebeck.com/en/book/unternehmensverantwortlichkeit-und-sanktionierung-9783161564529

Athina Sachoulidou, "The Transformation of Criminal Law in the Big Data Era. Rethinking Suspects' and Defendants' rights using the example of the right to be presumed innocent (working paper)", MWP

2019

/35, Max Weber Programme Red Number Series. 

This study has been approved for publication as follows

: Athina Sachoulidou, Big-data-driven law enforcement and criminal justice in Europe, Journal of Contemporary European Studies, Volume 30 (2), 

2022 

(forthcoming)
Athina Sachoulidou, "Regulation and self-regulation in interdisciplinary discourse – The legal perspective [in German]", Journal of Self-Regulation and Regulation, Volume 3, p. 27-53, 

2017

, DOI: 

https://doi.org/10.11588/josar.2017.0.40135

Athina Sachoulidou, "In dubio pro dignitate – Advance directives: European and international perspectives [in Greek]", in: Maria Kaiafa-Gbandi et al. (ed.), "Patient and medical decisions at the end of life. Advance directives and medical power of attorney [in Greek]", Sakkoulas, p. 35-112, Athens-Thessaloniki

2016

Silvia D'Amato/Athina Sachoulidou, "European Transnationalism between Successes and Shortcomings (Special Issue)", The Journal of Contemporary European Studies, Volume 30 (2), 

2022 

(forthcoming)
Criminal Law (both substantive and procedural)

European Criminal Law

International Criminal Law

Financial and Corporate Criminal Law

Intersection of Criminal Law with New Technologies

Medical Criminal Law

Bioethics
Students Assistance Service
Friday from 14h to 16h30 (Registrations by email)