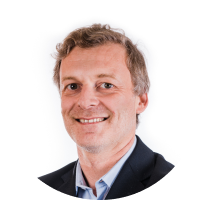 Biographical Note | Pedagogical Experience | Main Publications | Research Areas
João Zenha Martins is a graduate (1999) and Master (2005) from the Lisbon Law School, where he was an assistant, and PhD from the NOVA School of Law (2014).  He exercised functions as an assistant to the Ombudsman, as consultant to the Ministry of Justice and to the Presidency of the Council of Ministers, having represented Portugal in different organisations (e.g. International Ombudsman Institute, Company Law Expert Group, Community Group on European Contract Law, National Start-up Co-ordinators, Convention on the Prevention and Combating of Domestic Violence established in the Council of Europe) and participated in the preparation of various legal diplomas.
He has arbitration and advisory experience, frequently intervening in congresses and in postgraduate and specialized courses of several national and foreign institutions.
He currently coordinates the SPEED in Portuguese.
He chairs the Disciplinary Board of Universidade NOVA de Lisboa and is also an effective member of its General Council.
Bachelor's degree (1st cycle):
Employment Law

Family law

People and Family Law

Law of Succession

Introduction to Law and Legal Thought

Theory of Legal Standard
Master's degree (2nd cycle):
Children's rights

Labour Law Topics

Private Security

Labour Law in Public Functions
Cedência de Trabalhadores e Grupos de Empresas (2001)
O Genoma Humano e a Contratação Laboral (2002)
"O novo regime jurídico da adopção na encruzilhada reformista do Direito da Família e dos Menores", Estudos em Homenagem ao Professor Doutor António Marques dos Santos (2005)

"O segredo jornalístico, a protecção das fontes de informação e o incidente processual penal de quebra de escusa de depoimento"

Revista do Ministério Público (2006)
"O Sistema de Mediação Laboral – Algumas Notas", Prontuário de Direito do Trabalho (2007)
"A realidade laboral desportiva e as indemnizações por promoção ou valorização", Estudos de Homenagem a Vítor Ribeiro, CEJ (2008)
A vinculação laboral desportiva e os pactos de opção", Liberdade e compromisso: estudos dedicados ao Professor Mário Pinto (2009)
"Cedência de praticantes desportivos profissionais: especificidades", Estudos em Homenagem ao Professor Luís Carvalho Fernandes (2011)
"Neoconstitucionalismo e interpretação conforme", Teoria da argumentação e neo-constitucionalismo: um conjunto de perspectivas (2012)
Das Associações sem Personalidade Jurídica (2016)
Dos pactos de limitação à liberdade de trabalho (2016)
Auxílios de Estado – Escritos (2017)
«Em torno das "associações na hora" e do direito associativo português», E-book CEJ (2018)
Direito do Trabalho – Estudos(2018)
"O artigo 4.º da Convenção Europeia dos Direitos Humanos – Enquadramento Jurisprudencial", Revista Negócios Estrangeiros Especial Direitos Humanos (2018)
"O Código Civil e as transformações do Direito de família", 50 Anos do Código Civil: em Homenagem aos Profs. Doutores Vaz Serra, Antunes Varela e Rui de Alarcão (2019)
"Estágios, formação profissional e trabalho: contratos e retratos", Revista Eletrónica de Direito (2019),

"Trabalho a tempo parcial – Algumas notas",

Revista Jurídica de la Universidad de León (2019)
"Nótula sobre o trabalho temporário na Diretiva 2008/104/CE e o seu alcance", Prontuário de Direito do Trabalho (2019)
"O princípio da não discriminação dos trabalhadores com contrato de trabalho a termo na jurisprudência do Tribunal de Justiça: algumas notas" Questões Laborais (2019)/"A jurisprudência do Tribunal de Justiça sobre os abusos nos contratos a termo", Prontuário de Direito do Trabalho (2019)
"A configuração legal do direito convencional de o praticante fazer cessar unilateralmente o contrato de trabalho desportivo: um olhar crítico", Revista de Direito do Desporto(2020)
"Trabalho, segurança social e garantia de acesso a fontes de rendimento: a conversão em contrato a termo após a reforma por velhice ou a idade de 70 anos", Direito e direitos dos idosos (2020).
Labour law

Contract Law

Family Law

Minors Law (Children and Youth)

People's Law

Social Economy Law

Compliance

Sports Law

Social Security Law

Civil Service Law
Students Assistance Service: Monday from 9 a.m. to 1 p.m. and from 5:30 p.m. to 9 p.m. (Registrations by email)