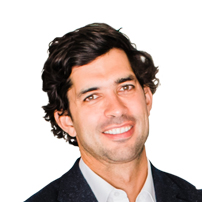 Francisco Pereira Coutinho
Associate Professor with Aggregation
Biographical Note | Pedagogical Experience | Main Publications | Research Areas
Degree (2002), PhD (2009) and Agregação (2021) in law from NOVA School of Law. Vice-dean of NOVA School of Law (2018-2021), president of Jurisnova (2015-2022), professor at the High Institute of Social and Political Sciences of the University of Lisbon (2010-2015) and at the Law Department of the Autonomous University of Lisbon (2009-2012), and legal advisor at the Diplomatic Institute of the Ministry of Foreign Affairs (2005-2011) and at the Secretary of State of the Presidency of the Council of Ministers (2003-2004).

Guest lecturer at the Faculty of Social and Human Sciences of NOVA University (2010-), and visiting professor at the High Institute for Legal and Political Sciences (Cape Vert) (2022), Interdisciplinary Centre of Herzlyia (Israel) (2019), the School of Advanced Studies of Sant'Anna (Pisa, Italy) (2015), the Getúlio Vargas Foundation (São Paulo, Brazil) (2019), and IDP (Brasília, Brazil) (2019), and at the Universities of Burapha (Thailand) (2017), Catholic of Mozambique (Beira and Nampula) (2013-), Faculty of Economics and Management (Kosovo) (2017 and 2019), Jimma (Ethiopia) (2022), Montenegro (Podgorica) (2019), Mostar (Bosnia-Herzegovina) (2019), Nagasaqui (Japan), Northumbria (Newcastle, United Kingdom) (2016), Petra (Amman, Jordan), São Tomé and Principe (2022), St. Joseph (Beirut, Lebanon) (2021), St. Kliment Ohridski (Sofia, Bulgaria) (2019) Tirana (Albania) (2019), and Unizambeze (2021).

Delivered conferences in Albania, Austria, Belgium, Bosnia Herzegovina, Brazil, Bulgaria, Cape Verde, China, Ethiopia, Italy, Japan, Jordan, Kosovo, Mozambique, Philippines, Poland, Spain, the United Kingdom, São Tomé and Príncipe, Timor-Leste and Portugal.

Member of CEDIS – Centre for R&D on Law and Society, of the Portuguese Society of International Law and of the Portuguese Association of European Law.

Coordinates the Observatories of Data Protection and the Portuguese Legislation, as well as the Compliance Lab and SPARC.
Bachelor's degree (1st Cycle):
EU Constitutional Law
International Public Law
Constitutional Law
Master's degree (2nd Cycle):
Moot Courts
Law & Cinema
Methodology of Legal Research
International Security Law
European Security Law
PhD (3rd Cycle):
International Law
European Law
Books
"Independência na União Europeia", Almedina, 2021, 125 pp.;
"Moot Courts"

, Almedina, 2017, 175 pp.;

"Jurisprudência Resumida do Tribunal Internacional de Justiça"

(com Manuel de Almeida Ribeiro), D. Quixote, 2016, 440 pp.;

"Os Tribunais Nacionais na Ordem Jurídica da União Europeia: o caso português"

, Coimbra Editora, 2013, 520 pp;

"Pluralismo e Legitimação – A edificação jurídica pós-colonial em Angola"

(com Armando Marques Guedes et al.), Almedina, 2003, 376 pp.;
Book Chapters
 "A Diretiva Whistleblower e os Programas de Ética e Compliance" (com Júlia Gracia de Castro), in F. da Costa Pinto, I. Lledó Benito e F. Pereira Coutinho (coord.), Compliance y Lucha contra la Corrupción en España, Portugal e Iberoamérica, Dykinson, 2021, pp. 225-237;
"Os Tribunais Moçambicanos e o Direito Internacional Público

",

Estudos em Homenagem a Wladimir Brito

, in A. V. Pereira et al. (coord.), Almedina, 2021, pp. 429-454 (também publicado em P. de Lanna Costa (ed.),

Controlo de Convencionalidade

, Arraes Editora, 2019, pp. 413-437);

"O Reenvio Prejudicial e as Relações entre o Tribunal de Justiça e os Tribunais Nacionais", in J. C. de Abreu et al. (coord.), O Contencioso da União Europeia e a Cobrança Transfronteiriça de Créditos

, II, Escola de Direito da Universidade do Minho, 2021, pp. 29-35.

"A Sisyphean Struggle: Portugal's Referendum on European Integration

", in M. Lucas Pires and F. Pereira Coutinho (eds.),

What Market, What Society, What Union? The European Thought of Francisco Lucas Pires, 20 years later

, T. M. C. Asser Press, 2020, pp. 153-163;

"A Regulação do Espaço Exterior" (com Sara Pinto Ferreira), in C. Amado Gomes et al.  (coord.), Garantia de Direitos e Regulação. Perspectivas de Direito Administrativo

, AAFDL, 2020, pp. 919-945;

 "Portugal: The Impact of European Integration and the Economic Crisis on the Identity of the Constitution

" (com Nuno Piçarra), in A. Albi and S. Bardutzky (eds.),

National Constitutions in European and Global Governance: Democracy, Rights, the Rule of Law

, Springer, 2019, pp. 591-639;

 "A Subjetividade Internacional do Imamat Ismaili

",  in F. Pereira Coutinho et al. (eds.),

Os Sujeitos Não Estaduais no Direito Internacional

, Petrony, 2019, pp. 89-108;

"O Futuro, no Presente e no Passado, da União Europeia" (com Alice Cunha and José Gomes André), in J. Rosa Lã (coord.), A Europa na Encruzilhada

, Book Builders, 2018, pp. 33 a 48;

"Relatório Síntese: O Direito Internacional nos Direitos de Língua Portuguesa

", in J. Bacelar Gouveia and F. Pereira Coutinho (eds.),

Direito Internacional Público nos Direitos de Língua Portuguesa

, CEDIS, 2018, pp. 15-24;

"O Direito Internacional na Ordem Jurídica Moçambicana

", in J. Bacelar Gouveia e F. Pereira Coutinho (coord.),

O Direito Internacional Público nos Direitos de Língua Portuguesa

, CEDIS, 2018, pp. 229 a 263;

"A Proibição do Uso da Força no Século XXI

" in R. Caldas et. al. (coord.),

Guerra e Paz no Século XXI: políticas e direito internacional

, Almedina, 2018, pp. 83-100;

"The Portuguese Bailout, Social Rights and the Rule of Law

", in A. Coli, B. Pacini and E. Stradella (eds.),

Policy, Welfare and Financial Resources The Impact of the Crisis on Territories

, Pisa University Press, 2017, pp. 57-92;

"A ação externa da União Europeia" (com Isabel Camisão), in A. Silveira et al.(coord.), Direito da União Europeia – Elementos de Direito e Política da União

, Almedina, 2016, pp. 1187 a 1235; (também publicado em

Revista de Direito Público

, 8, 2012, pp. 7-56);

"A legitimidade do Conselho de Segurança", in S. Vaz Patto et al. (coord.), A Participação de Portugal no Conselho de Segurança

, Instituto Diplomático, 2015, pp. 53-66;

"Tax Arbitration Courts and Preliminary References", in N. Villa-Lobos e T. Carvalhais Pereira (coord.), The Portuguese Tax Arbitration Regime

, Almedina, 2015, pp. 235-260 (versão portuguesa: "Os Tribunais Arbitrais Tributários e o Reenvio Prejudicial", in M. Rebelo de Sousa and E. Vera-Cruz Pinto (coord.),

Liber Amicorum

Fausto

Quadros

, I, Almedina, 2016, pp. 483 a 507);

"Courts and European Integration", in L. Pereira Coutinho et al. (eds.), Judicial Activism: An Interdisciplinary Approach to the American and European Experiences

, Springer, 2015, pp. 181-196.

"Fatores pós-soberanistas de União" (com Mateus Kowalski), As Fronteiras Luso-Espanholas: das questões de soberania aos fatores de União

, in F. Pereira Coutinho and M. Kowalski (coord.), Instituto Diplomático, 2014, pp. 45 a 53;

"A Política Externa e de Segurança Comum da União Europeia e o Tratado de Lisboa", I Congresso Luso-Brasileiro de Direito

, in J. Bacelar Gouveia and H. de Oliveira (coord.), Almedina, 2014, pp. 113 a 135

"O Tribunal Europeu dos Direitos do Homem e a Liberdade de Imprensa: os casos portugueses", in C. Blanco de Morais et al. (coord.), Media, Direito e Democracia

, Almedina, 2014, pp. 321 a 361;

"Deus e a construção europeia" (com Jorge Azevedo Correia), in A. Pinto Pereira et al. (coord.), Liber Amicorum em Homenagem ao Prof. Doutor João Mota de Campos

, Coimbra Editora, 2013, pp. 425 a 466;

"Federalismo e constitucionalismo na União Europeia: a delimitação "vertical" e "horizontal" de competências no domínio das pescas", in M. T. Ponte Iglesias and M. A. Vale Pereira (eds.), A governação dos Mares e Oceanos: novas realidades, novos desafios

, Andariva, 2012, pp. 111 a 138;

"Oil and East Timor's Independence" (com Francisco Briosa e Gala), in N. Canas Mendes and A. Saramago (coord.), Dimensions of State-Building: Timor-Leste in Focus

, ISCSP, 2011, pp. 111 a 137;

"Os juízes portugueses e o reenvio prejudicial", in M. L. Duarte et al. (coord.), 20 Anos de Jurisprudência da União sobre Casos Portugueses: o que fica do dialogo entre os juízes portugueses e o Tribunal de Justiça da União Europeia

, Instituto Diplomático, 2011, pp. 13 a 52;

"Report on Portugal", in G. Martinico and O. Pollicino (coord.), The National Judicial Treatment of the ECHR and EU Law

, Europa Law Publishing, 2010, pp. 321 a 338;

"Legal and Illegal Immigration Flows to Portugal and Spain" (com Constança Urbano de Sousa), 4. Europäischer Juristentag

, Manz, 2008, pp. 363 a 387;

"The Application of EU Law in the Portuguese Legal Order: Law in the Books and in Action" (com Miguel Poiares Maduro), in C. Ferreira de Almeida, A. Cristas and N. Piçarra (coord.), Portuguese Law – An Overview

, Almedina, 2007, pp. 51 a 74 (versão portuguesa: "A aplicação do Direito da União Europeia na Ordem Jurídica Portuguesa" (com Miguel Poiares Maduro), in M. Costa Lobo and P. Lains (coord.),

Em Nome da Europa

, Principia, 2007, pp. 147 a 172);

"O Referendo Político Nacional em Portugal", in J. Caupers (coord.), Estudos de Direito Público

, Âncora, 2006, pp. 11-146;
Articles (Reviews)
"A Independência da Comissão Nacional de Proteção de Dados", Anuário da Proteção de Dados, 2020, pp. 9-47;
"You can't have your cake and eat it too: Portugal and the Self-Determination of Western Sahara

",

UNIO – EU Law Journal

, 5, 2, 2019, pp. 103-127;

"A Natureza Jurídica do Acordo Económico e Comercial Global (CETA)

",

Themis

, 6, 2018, pp. 295-331; [também publicado em: "

A Natureza Jurídica do Acordo Económico e Comercial Global (CETA)

", in F. Pereira Coutinho et al. (coords.),

OMC 2.0: o CETA como novo paradigma do direito internacional económico?

, CEDIS, 2018, pp. 15-56];

"European Union Law in Portuguese Courts: an Appraisal of the First Twenty-five Years after the Accession

",

Yearbook of European Law

, 36, 2017, pp. 358–390;

"A caminho do Brexit ou do Breversal? A reversibilidade do processo de secessão de Estados-Membros na União Europeia

",

Nação e Defesa

, 147, 2017, pp. 39-60;

"Austerity on the loose in Portugal: European judicial restraint in times of crisis", Perspectives on Federalism

, 8, 3, 2016, 105-132 [versão italiana: "Il Diritto della Crisi Europea e le Corti Portoghesi", in C. Margiotta (coord.),

Europa: diritto della crisi e crisi del diritto. Austerità, diritti, cittadinanza

, Il Mulino, 2018, pp. 163-190];

"David and Goliath Revisited: A Tale About the Timor Leste/Australia Timor Sea Agreements" (com Francisco Briosa e Gala), Texas Journal of Oil, Gas and Energy Law

, 10, 2, 2015, 429-462;

"A Delimitação da Plataforma Continental do Mar de Timor e o Tribunal Internacional de Justiça", Revista Internacional em Língua Portuguesa

, III, 27, 2014, pp. 159-174;

"Free Movement of European Union Citizens in Portugal" (com Nuno Piçarra), Revista del Ministerio de Empleo y Seguridad Social

, 110, 2014, pp. 197 a 219;

"A Natureza Jurídica dos Memorandos da «Troika»", Themis

, 24/25, 2013, pp. 147-179;

"The Europeanization of Portuguese Courts" (com Nuno Piçarra), Silesian Journal of Legal Studies

, n.º 4, 2012, pp. 73 a 88 [tembém publicado em N. Severiano Teixeira e A. Costa Pinto (eds.),

The Europeanization of Portuguese Democracy

, Columbia University Press, 2012, pp. 473-487, e

Revista de Direito Público

, 5, 2011, pp. 157-181; versão portuguesa: "A Europeização dos Tribunais Portugueses", in N. Severiano Teixeira e A. Costa Pinto (coord.),

A Europeização da Democracia

, ICS, 2017, pp. 87-111; versão preliminar: "

A Europeização dos Tribunais Portugueses

",

Working Paper n.º 18

, IPRI, 2006];

"Sobre o Sistema de Governo em Angola – Do Centralismo «Soviético» ao «Semi-Presidencialismo» Transicional até à Adopção de um Sistema de Governo Sui Generis" (com Armando Marques Guedes), Negócios Estrangeiros

, 11.4., 2007, pp. 64 a 90;

"Os Estados-Membros e os Processos Prejudiciais – Um balanço da participação portuguesa nos 20 anos da adesão à União Europeia", Negócios Estrangeiros

, 9.1., 2006, pp. 231 a 257;

"O Processo de Integração Europeia e a Constituição Portuguesa" (com Armando Marques Guedes), Nação e Defesa,

115, 2006, pp. 83 a 112;

"O Direito à Objecção de Consciência: origem, sentido, limites e respectiva análise jurisprudencial", Themis

, VI, 11, 2005, pp. 245 a 286 [versão preliminar: "

Sentido e Limites do Direito Fundamental à Objeção de Consciência

",

Working Paper da Faculdade de Direito da Universidade Nova de Lisboa 6/2001

, Faculdade de Direito da Universidade Nova de Lisboa];
Articles (Encyclopedias/Dictionaries)
"Sofia Corradi", in I. Baltazar et al. (coord.), Dicionário das Mulheres e a Unidade da Europa, Assembleia da República, 2021, pp. 73-75;
"Artigos 41.º a 50.º", in J. Correia Gomes et al. (coord.), Convenção das Nações Unidas sobre os Direitos das Pessoas com Deficiência. Comentário

, Imprensa Nacional, 2020, pp. 343-352;

"Comité Europeu para a Proteção de Dados", in J. Covelo de Abreu and L. Reis (coord.), Instituições, Órgãos e Organismos da União Europeia – Um quadro institucional único?

, Almedina, 2020, pp. 163-168;

"Ismaili Imamat", in R. Wolfrum (coord.), Max Planck Encyclopedia of Public International Law

, Oxford University Press, 2019 (6 p.);

"Pierre Pescatore", in I. Baltazar and A. Cunha (coord.), Dicionário das Grandes Figuras Europeias

, Assembleia da República, 2019, pp. 313-316;

"Questions Relating to the Seizure and Detention of Certain Documents and Data (Timor-Leste v Australia)", in R. Wolfrum (coord.), Max Planck Encyclopedia of Public International Law

, Oxford University Press, 2018 (7 p.);

"Artigo 60.º", in P. Jerónimo et al. (coord.), Comentário Lusófono à Carta Africana dos Direitos Humanos e dos Povos

, Observatório Lusófono dos Direitos Humanos da Universidade do Minho, 2018, pp. 493-497;

"Acordos Internacionais", "Proteção Diplomática e Consular", "Reenvio prejudicial" and "Revisão dos Tratados", in A. P. Brandão et al. (coord.), Enciclopédia da União Europeia

, Petrony, 2017, pp. 10-12; 357-361; 371-374; 401-403;

"Community of Portuguese-Speaking Countries", in R. Wolfrum (coord.), Max Planck Encyclopedia of Public International Law

, Oxford University Press, 2016 (8p.);

"Politica Comum de Segurança e Defesa" and "União Europeia", in J. Bacelar Gouveia and S. Santos (coord.), Enciclopédia de Direito e Segurança

, Almedina, 2014, pp. 330 a 333; 479 a 482;

"Alto Representante para os Negócios Estrangeiros e a Política de Segurança", "Autodeterminação", "Comunidade de Países de Língua Portuguesa", "Euro", "Politica Comum de Segurança e Defesa", "Serviço Europeu de Ação Externa", "Tribunal de Justiça da União Europeia", "União Europeia" and "Uso da Força", in N. Canas Mendes and F. Pereira Coutinho (coord.), Enciclopédia das Relações Internacionais

, Dom Quixote, 2014, pp. 20-22; 48-50; 84-86; 203-205; 400-403; 484-486; 520-522; 532-535; 535-537;

"Artigo 46.º da Carta dos Direitos Fundamentais da União Europeia – Proteção diplomática e consular", in A. Silveira and M. Canotilho (coord.), Carta dos Direitos Fundamentais da União Europeia

, Almedina, 2013, pp. 530-536;

"Convenção Internacional", "Plebiscito", "Referendo" ("Referendum"), "Tribunais internacionais" ("International Courts") e "Veto", Dicionário de Cidadania

, Instituto Francisco Sá Carneiro, 2013;

"Bandeira Nacional", "Convenção internacional", "Diário da República", "Hino Nacional", "Língua Nacional", "Parlamento Europeu", "Referendo", "União Europeia" e "Vice-Primeiro-Ministro", in J. Bacelar Gouveia e F. Pereira Coutinho (coord.), Enciclopédia da Constituição Portuguesa

, Quid Juris, 2013, pp. 59-61; 89-91; 114-116; 188-189; 236-238; 271-272; 323-325; 383-385; 390-391;

"Comissão Europeia", "Conselho da Europa", "Conselho da União Europeia", "Conselho Europeu", "Cruz Vermelha, "Governos no Exílio", "Micro-Estados", "Parlamento Europeu", "Tribunal de Justiça da União Europeia" e "União Europeia", in M. de Almeida Ribeiro et al. (coord.), Enciclopédia de Direito Internacional Público

, Almedina, 2011, pp. 103-104; 116-118; 118-119; 123-124; 150-152; 230-231; 295, 351-352; 451-452; 469-470;
Case Notes
"Better Late Than Never: Blanket Data Retention Struck Down at Last by the Portuguese Constitutional Court", Diritti Comparati, 24 June 2022 (6 p.);
International Law in Domestic Courts:

"Public Ministry v Z", 2977, 2020; "Diplomatic Immunity Case", 2589, 2017; "National Human Rights Commission case", 2573, 2016; "Members of the Brotherhood of the Santa Casa da Misericórdia of Fundão vs. Brotherhood of the Santa Casa da Misericórdia of Fundão", 2563, 2016; "Iberian International Nanotechnology Laboratory v A", 1785, 2014; "India vs State", 2116, 2014; "State vs B

"

, 2003, 2013; "A and B vs. Tax Authorities", 1786, 2012; "A v B, Case no 0345/99", 1529, 2010; "A and B v Portugal, Case no 0308/07", 1441, 2010; "AA and others v EE and others, Case no 07B4055", 1191, 2009; "AA v Austrian Embassy, Case no 05S3279", 826, 2008; Merck & Inc and Merck Sharp & Dohme Lda v Merck Genéricos – Produtos Farmacêuticos Lda", 667, 2007;

"Associação Sindical dos Juízes Portugueses: Judicial Independence and Austerity Measures at the Court of Justice", Quaderni costituzionali

, 2, 2018, pp. 510-512;

 "Protecting the Jewel of the Crown: the Ognyanov Case and the Preliminary Reference Procedure", European Forum

, 11 April 2017 (9 p.);

"O Tribunal de Justiça e Memorando da «Troika»" e "Os Tribunais Arbitrais e o Reenvio Prejudicial", Anuário Português de Direito Internacional 2014-2015

, Instituto Diplomático, 2016, pp. 245-259 e 337-353;

"A Livre Circulação dos Notários na União Europeia", Anuário Português de Direito Internacional 2011

, Instituto Diplomático, 2012, pp. 132 a 144;

"A Fase da Instrução e o Princípio do Contraditório", Revista Portuguesa de Ciência Criminal

, 12, 2, 2002, pp. 301 a 326;

"Jurisprudência dos Tribunais da União Europeia sobre Casos Portugueses" (editor), Anuário Português de Direito Internacional

2017 (2019), 2016 (2017), 2014-2015 (2015), 2013 (2015), 2011 (2012), Instituto Diplomático, pp. 179-294; pp. 221-314; pp. 231-431; pp. 357-392; pp. 142-251; pp. 128-197;
Book Reviews
"Arthur Austin, The Empire Strikes Back – Outsiders and the Struggle over Legal Education", New York University Press, New York and London, 1998, in Themis, VI, 10, 2005, pp. 255 a 260;
Other
"The Past, Present and Future of the EU's Federal Experience" (com Martinho Lucas Pires), Perspectives on Federalism, 10, 1, 2018, pp. I-V;
"Francisco Pereira Coutinho", in D. Calin (coord.), European Union Law and the Constitutional Courts of the Member States. Interviews

, Editura Universitara de Bucareste, 2015, pp. 340 a 355;

"Ways to Legally Implement Intergenerational Justice in Portugal

",

Intergenerational Justice Review

, 10, 1, 2010, pp. 41 e 42;
Book Coordinator
"Compliance y Lucha contra la Corrupción en España, Portugal e Iberoamérica" (com F. da Costa Pinto e I. Lledó Benito), Dykinson, 2021, 444 pp.;
"O Princípio da Proporcionalidade. XIII Encontro de Professores de Direito Público"

(com Dulce Lopes and Catarina Santos Botelho), Instituto Jurídico da Faculdade de Direito da Universidade de Coimbra, 2021, 164 pp.;

"What Market, What Society, What Union? The European Thought of Francisco Lucas Pires, 20 Years Later"

(com Martinho Lucas Pires), Asser Press, 2020, 157 pp.;

"Educação de Qualidade e Desenvolvimento na Lusofonia"

(com Maria João Carapêto and Emellin Oliveira), CEDIS, 2020, 202 pp.;

"Atas do I Curso sobre Governança e Regulação Global"

(com Ruth Santos e Matheus Silva), CEDIS, 2020, 426 pp.

"Igualdade de Género e Mobilidade. Desafios e Oportunidades para o Desenvolvimento da Lusofonia"

(com Emellin Oliveira and Maria João Carapêto), CEDIS, 2020, 299 pp.;

"Atas do I Curso sobre Mecanismos de Prevenção e Combate à Corrupção na Administração Pública"

(com Julia Gracia), CEDIS, 2019, 169 pp.;

"Las Empresas Transnacionales en el Derecho Internacional Contemporáneo. Derechos Humanos y Objectivos de Desarollo Sostenible"

(com Cástor M. Barrado Díaz and Juan Manuel Rodríguez Barrigón), Tirant lo Blanch, 2019, 454 pp.;

"Paz, Justiça e Instituições Eficazes – Um caminho para o desenvolvimento sustentável

"(com Maria João Carapêto and Emellin de Oliveira), CEDIS, 2019, 204 pp.;

"Atas do I Curso sobre o Combate à Corrupção na Contratação Pública"

(com Ruth Santos), CEDIS, 2019, 490 pp.;

"Os Sujeitos Não Estaduais no Direito Internacional"

(com Juan Manuel Rodriguéz Barrigón and Tiago Melo Cartaxo), Petrony, 2019, 446 pp.;

"Direito da Moda"

(com Lígia Carvalho Abreu), CEDIS, 2019, 291 pp.;

"Desarrollo Sostenible y Derecho Internacional"

(com J. Juste Ruiz and V. Bou Franch), Tirant lo Blanch, 2018, 441 pp.;

"OMC 2.0: o CETA como novo paradigma do Direito Internacional Económico?"

(com Lúcio Tomé Feteira and Ruth Santos), CEDIS, 2018, 229 pp.;

"O Direito Internacional nos Direitos de Língua Portuguesa"

(com Jorge Bacelar Gouveia), CEDIS, 2018, 369 pp.;

"Enciclopédia da União Europeia"

(com Ana Paula Brandão, Isabel Camisão and Joana Covelo de Abreu), Petrony, 2017, 496 pp.;

"As Fronteiras Luso-Espanholas: das questões de soberania aos fatores de União"

(com Mateus Kowalski), Instituto Diplomático, 2015, 200 pp.;

III Congresso do Direito de Língua Portuguesa

(com Jorge Bacelar Gouveia, Henriques José Henriques and Gildo Espada), Almedina, 2014, 292 pp.;

"Enciclopédia das Relações Internacionais"

(com Nuno Canas Mendes), Dom Quixote, 2014, 583 pp.;

"Enciclopédia da Constituição Portuguesa"

(with Jorge Bacelar Gouveia), Quid Juris, 2013, 416 pp.;

"Enciclopédia de Direito Internacional"

(com Manuel de Almeida Ribeiro and Isabel Cabrita), Almedina, 2011, 512 pp.;

"20 anos de Jurisprudência da União sobre Casos Portugueses: o que fica do diálogo entre os juízes portugueses e o Tribunal de Justiça da União Europeia"

(com Maria Luísa Duarte and Luís Fernandes), Instituto Diplomático, 2011, 334 pp.;
European Constitutional Law

International Public Law

Data Protection
Students Assistance Service:
Wednesday from 9 a.m. to 12 p.m. (Registrations by email)