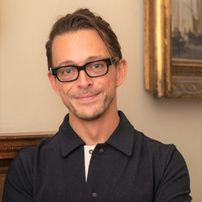 Associate Professor with Aggregation
Biographical Note
|
Pedagogical Experience
|
Main Publications
|
Research Areas
Luís Duarte d'Almeida specialises in jurisprudence, legal philosophy, and legal argumentation. He was educated in Lisbon (BA, 1999; LLM, 2003) and at Oxford (DPhil, 2011).
Before joining the NOVA School of Law he was Professor of Jurisprudence (since 2017), Reader (2015-2017) and Chancellor's Fellow (2012-2015) at the University of Edinburgh, where he now holds (since January 2022) an appointment as Honorary Professorial Fellow.
Prior to that he was (2011/12) a Junior Research Fellow of Churchill College, Cambridge and a Research Fellow in Legal Philosophy at the University of Girona; and from 1999 to 2003 we taught, first as an Assistant Lecturer and then as a Lecturer, at the University of Lisbon Law School.
He was also a Fernand Braudel Senior Fellow at the European University Institute in Florence (2016/7), and has since 2017 held a visiting appointment at the KU Leuven Faculty of Law.
Bachelor's degree (1st Cycle):
Masters degree (2nd Cycle):
"What is it to Apply the Law?", Law and Philosophy 40 (2021) 361-386.
"Defences in the Law of State Responsibility: A View from Jurisprudence", in Lorand Bartels and Federica Paddeu, Exceptions and Defences in International Law (Oxford University Press 2020).
"On the Legal Syllogism", in David Plunkett, Scott Shapiro and Kevin Toh (eds.), Legal Norms, Ethical Norms (Oxford University Press 2019).
"The Structure of Arguments by Analogy in Law", co-authored with Claudio Michelon, Argumentation 31:2 (2017) 359-393.
"Arguing A Fortiori" Modern Law Review 80:2 (2017) 202-237.
"Fundamental Legal Concepts: The Hohfeldian Framework", Philosophy Compass 11/20 (2016) 554-569.
"The Grounds of Law" in Wil Waluchow and Stefan Sciaraffa (eds), The Legacy of Ronald Dworkin (Oxford: Oxford University Press 2016).
"Denying the Antecedent: The Fallacy that Never Was, or Sometimes Isn't?", co-authored with Euan MacDonald, Informal Logic 36 (2016) 26-63.
"Allowing for Exceptions: A Theory of Defences and Defeasibility in Law" (Oxford University Press 2015).
"Defining 'Defences", in Andrew Dyson, James Goudkamp, and Frederick Wilmot-Smith, Defences in Tort (Hart Publishing 2015).
"Some Claims about Law's Claims", co-authored with James Edwards, Law and Philosophy 33 (2014) 725-746.
Reading HLA Hart's "The Concept of Law", co-edited with James Edwards and Andrea Dolcetti (Hart Publishing 2013).
"Kelsen Revisited: New Essays on the Pure Theory of Law", co-edited with John Gardner and Leslie Green (Hart Publishing 2013).
"Legal Sex", Oxford Studies in Philosophy of Law 2 (2013) 277-309.
"O Call Me Not to Justify the Wrong: Criminal Answerability and the Offence/Defence Distinction", Criminal Law and Philosophy 6 (2012) 227-45.
"Legal Statements and Normative Language", Law and Philosophy 30 (2011) 167-199.
Jurisprudence and legal philosophy
Reconstruction and analysis of legal arguments
Legal reasoning, law and logic, fallacies
The justification of law-applying decisions
Fundamental legal concepts (duties, rights, liberties, powers, etc.)
Philosophy of criminal law and responsibility
Defences and the burden of proof
Discrimination and LGBT rights