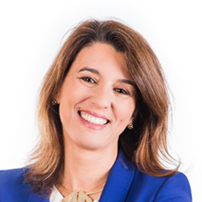 Full Professor and President of the Scientific Council
Biographical Note
|
Pedagogical Experience
|
Main Publications
|
Research Areas
Mariana França Gouveia has a degree and a PhD in Law. In the same year she graduated from the University of Lisbon (1997) she joined the PhD Program at the NOVA School of Law, and in 2003 she obtained a PhD in Civil Procedural Law (A Causa de Pedir na Ação Declarativa, Almedina, 2004).
Her area of specialisation included, in addition to Civil Procedural Law, Alternative Dispute Resolution, particularly Arbitration and Mediation. In this area she has created and directs the NOVA Dispute Resolution Forum, a knowledge centre that investigates and trains in matters of Civil Procedure and Alternative Dispute Resolution.
Between September 2018 and October 2022 she was the Dean of NOVA School of Law.
She is also a partner at VdA Lawyers, part of the Litigation and Arbitration team.
Her career is divided between management, teaching and academic research, with recognised work in the field of Justice (in particular Economic Justice, FFMS, 2012) and Alternative Dispute Resolution (in particular, Alternative Dispute Resolution Course, Almedina, 2014) and her practice as a lawyer and arbitrator in complex domestic and international arbitration proceedings.
Bachelor's degree (1st Cycle):
Process Theory

Declarative Civil Procedural Law

Executive Civil Procedural Law
Master's degree (2nd Cycle):
Civil Procedural Practice

Alternative Dispute Resolution

Introduction to Arbitration

International Commercial Arbitration
PhD (3rd Cycle):
International Arbitration in Portugal, edição com André Pereira da Fonseca, Dário Moura Vicente, Alexandra Nascimento Correia e Filipe Vaz Pinto, Wolters Kluwer, 2020

Arbitration in Portuguese-Speaking Jurisdictions, in International Arbitration Law in Brazil, 2020, Oxford University Press, com Ana Carolina Dall'Agnol

Liability of Arbitral Institutions: A Case Law Overview, in Revista Brasileira de Abritragem, 2019, São Paulo, com Ana Coimbra Trigo

Providências Cautelares sem Contraditório decretadas por Tribunal Arbitral, in Revista de Arbitragem e Mediação, 2017 (Ano 14, N. 54), São Paulo, p. 263-334

Ad hoc admission of foreign counsel in international Arbitration-related judicial proceedings, in Young Arbirtration Review, 2017 (Year 6, Ed. 27), disponível em www.yar.com.pt, com Ana Coimbra Trigo

Curso de Resolução Alternativa de Litígios, Coimbra, Almedina, 2011 (1ª edição), 2012 (2ª edição), 2014 (3ª edição)

Justiça Económica, com Nuno Garoupa, Pedro Magalhães e Jorge Morais Carvalho, Lisboa, Fundação Francisco Manuel dos Santos, 2013
Arbitration

Mediation

Alternative Dispute Resolution

Civil Procedural Law

European Civil Procedure
Students Assistance Service:
Introduction to Arbitration from Master in Litigation and Arbitration – Tuesday from 5 p.m. to 6 p.m. (Registrations by email)